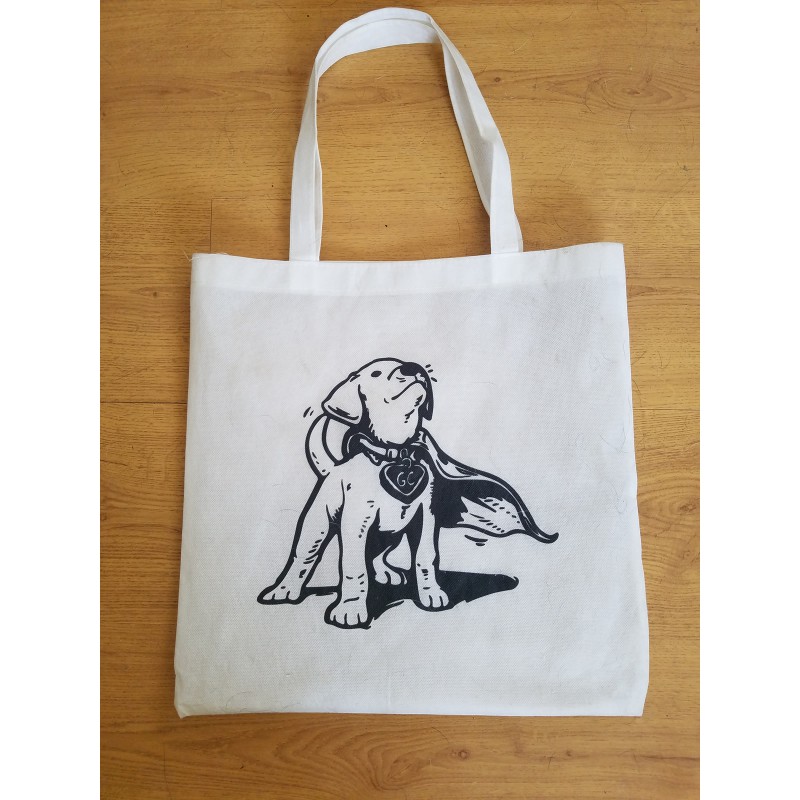  
Green Capes Tote Bag
Carry a Super Pup with you! An eco-friendly alternative to plastic bags this reusable non woven tote feature two shoulder straps for carrying. Bag measure 15.5" x 15.5".
Transactions are processed through Stripe, the same payment processor used by Amazon and Google. Your payment information is encrypted and transmitted point-to-point from you to Stripe. We do not store or have access to your credit card number.

Orders ship via standard ground shipping within 2 business days from the time your order is placed.

We will gladly exchange or refund items within 30 days of purchase with an original receipt. Items must be in their original state: unwashed, unworn, unaltered, and must be returned to our distribution centre.